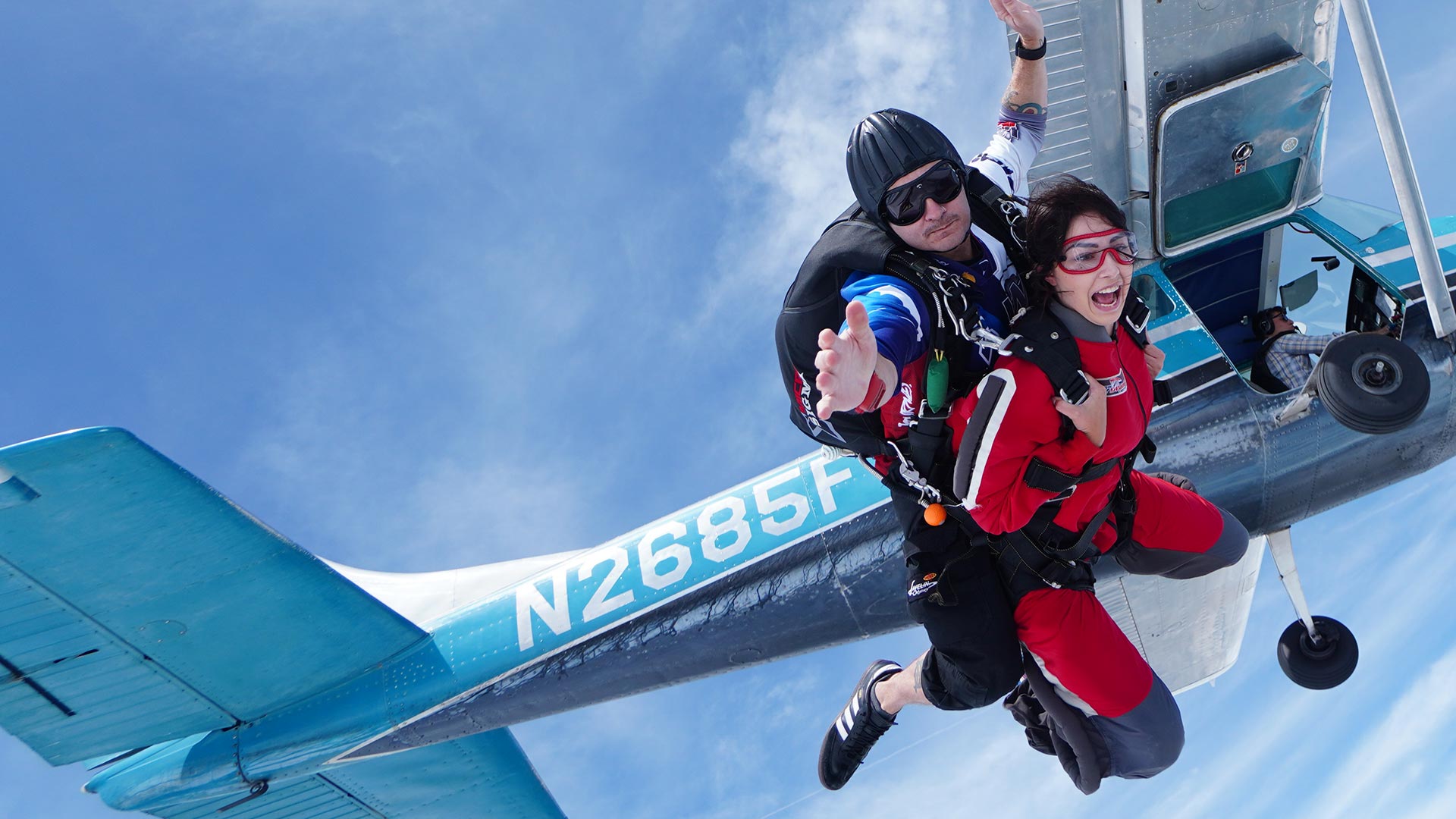 Resources & Info
Good to Know!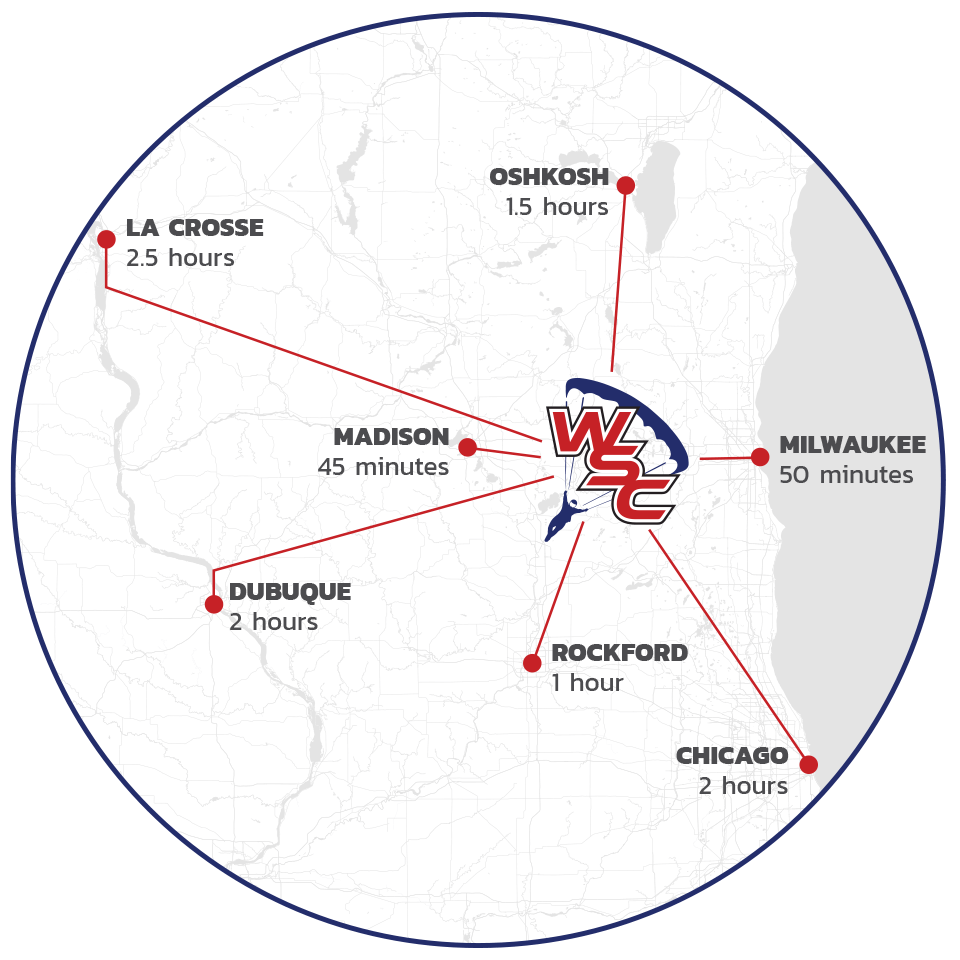 Every Skydive Has a Story
From the outside looking in, we might look like a bunch of adrenaline junkies – but step into the circle and you'll immediately see that there's a whole lot more to skydiving than just jumping out of planes. We jump in celebration and in remembrance … for reclamation and empowerment … to face fears and break barriers.
For whatever reason you're here: welcome. We consider it a privilege to be part of your story.
Frequently Asked Questions
Is there an age requirement for tandem skydiving?
Yes, you must be at least 18 years of age to skydive with Wisconsin Skydiving Center. There is no maximum age limit, though – our oldest student to date was 92 years young!
Be sure to bring a valid, government-issued photo ID to prove your identity and date of birth.
Is there a skydiving weight limit?
Yes. At Wisconsin Skydiving Center, our tandem skydiving weight limit is 260 lbs.
Guests weighing more than 200 lbs should be aware of our weight-related fees and restrictions. Weight-related fees and restrictions are implemented as a matter of safety and are by no means intended to be discriminatory or exclusive.
200 lbs – 229 lbs (Exit altitude 8,000′) | $50 surcharge
230 lbs – 260 lbs (Exit altitude 8,000′) | $100 surcharge
Do I need a reservation to skydive?
Reservations for tandem skydiving are highly encouraged. Individuals and small groups should make a reservation a week or so in advance; larger groups should reserve two to three weeks ahead of time. We are sometimes able to accommodate walk-ins; it all depends on availability.
What is your inclement weather policy?
Deposits are non-refundable. In case of inclement weather, you will be offered the opportunity to reschedule. If you reschedule, your reservation deposit will transfer to your new reservation date.
Don't rely on the weatherman! Forecasts are often inaccurate and many days that look like a no-go in advance are just fine in real time. If you have any weather concerns, please feel free to call us the day of your jump to check on weather conditions in Fort Atkinson.
Also, please be sure to let the folks who are planning to watch you jump know if you have rescheduled. Our phones are very busy during inclement weather days and we may not be able to give them a weather status update.
Can I reschedule my jump?
If you need to reschedule your jump, you must do so at least 10-days prior to your appointment time. If you reschedule in a timely manner, your deposit will transfer to your new skydiving date. If you fail to reschedule your skydive at least 10 days ahead of your skydive, you will be subject to a $100 rescheduling fee.
If there are weather issues and we reschedule your skydive, your deposit will never expire and will transfer to your new reservation.
Life Is Beautiful!
Live It To The Fullest
Newsletter Sign Up
Join Our Tribe!
When we established Wisconsin Skydiving Center back in 1998, we were super intentional about cultivating a culture of community, not competition – and more than 25 years later, it's what we're known for.
On behalf of our Sky Fam, welcome home!