WHY WISCONSIN SKYDIVING CENTER DOESN'T DO BUSINESS WITH GROUPON… AND WHY YOU SHOULDN'T EITHER!
Skydiving Tips
Posted by: Wisconsin Skydiving Center 8 years ago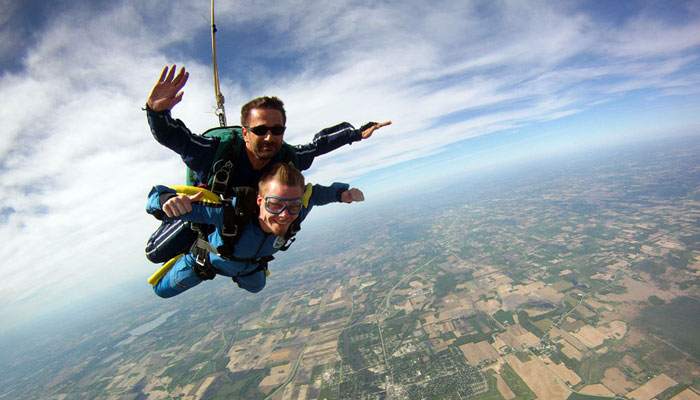 Why Wisconsin Skydiving Center doesn't do business with Groupon…
….and why you shouldn't either
In 2010, when Groupon appeared on the market, it seemed like the greatest thing ever had descended upon us; customers were loving cheap skydives, Drop Zone owners were hoping for upsells and repeat business, and Groupon was happily skimming off the top… it appeared as though everyone was winning.
Fast forward 6 years, and it's clear that things have changed. Companies who chose to work with Groupon are now experiencing a massive hangover, with some of them actually going out of business. What seemed too good to be true, indeed was. The business model offered by Groupon, especially for those of us in the skydiving industry, was simply unsustainable.
At Wisconsin Skydiving Center, we are proud to say we recognized the unsustainability of Groupon from the beginning and made the decision not to be a part of it. Instead, we continued to offer a world-class, safe, and personal skydiving experience at a fair price. Our loyal customers intuitively understood the value of the service we offered, and continued to support us over the years. A big thank you hug to our extended skydiving family!
Although purchasing a skydive on Groupon seems like a great deal for customers, as skydiving professionals we know that this is not the case. While customers may save a few dollars in the short term, in the end they ultimately lose. We all know that you get what you pay for – and skydiving is no different. Here's a few reasons why a low price often leads to a low quality skydiving experience:
1. Airplane and skydiving equipment maintenance is expensive. At half price, there is simply no money to upkeep equipment at a safe level.
2. Fatigued instructors are simply not capable of taking you safely and joyfully through what should be the experience of a lifetime.
3. Those that show up to skydiving centers in Wisconsin with a Groupon, can usually expect to be hassled with upsells, bogus fees, and, at best, lousy customer service – they will be treated as a second class customer because full price paying customers will be given priority.
4. Most reputable skydiving centers in Madison and Milwaukee, are not doing business with Groupon. As a Groupon customer you will be dealing with low budget, cash flow dependent, cutting corners type companies.
5. When you are operating on cash flow, it is very hard to invest in facilities improvements and upgrades.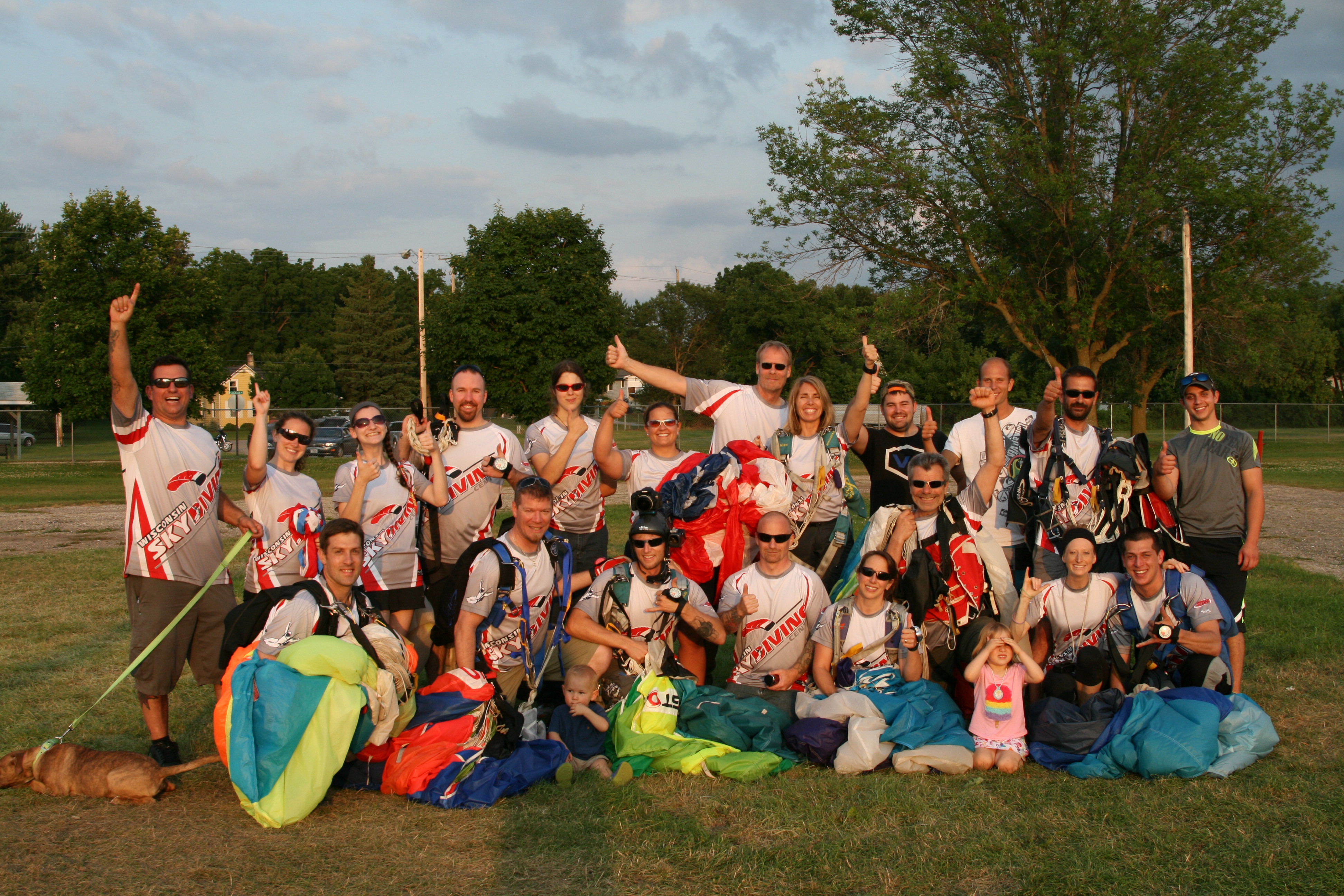 Wisconsin Skydiving Center is well known in the skydiving industry for having the best personal customer service and safety culture. WSC's focus on safety and customer service has driven our continuous growth for almost 20 years and we continuously strive to better ourselves and our service. Those of you who have jumped with us know this first hand.
Instead of fire sales through Groupon, we offer discounts to WSC customers directly:
We offer discounts to small and large groups.
We reward people who organize groups by offering a group organizer discount in addition to discounts for the rest of the group.
We offer discounts to military personnel, as well as students.
We offer deep discounts to repeat customers
We offer affordable training for those that want to continue in the sport and become licensed skydivers.
At Wisconsin Skydiving Center, our actions, our business practices and our life philosophy stem from, and are governed by, our Core Values. We have chosen not to work with Groupon, or any other company that employs similar practices, because doing so does not align with the values we've set forth for our business. Our priorities are Safety, Organizational Culture, and Business – in that order! The business aspect is obviously a big part of our foundation, but we are very conscious not to allow it to absorb our entire existence. We, the Staff and Management of WSC, are committed to providing an exceptional experience for our customers at a fair and sustainable price.
To all of the Wisconsin Skydivers – thank you for your continued support!