ANNA MAE RETURNS!
Jumper Profile
Posted by: Wisconsin Skydiving Center 8 years ago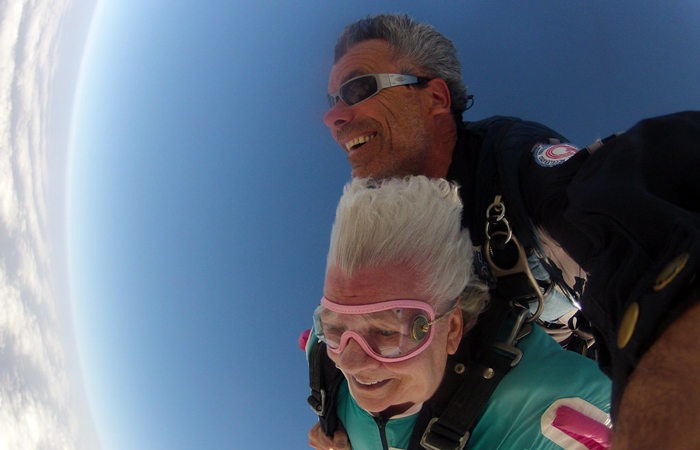 Anna Mae Milnar is:
Inspirational
Strong
Courageous
Extraordinary
A Cancer Fighter
The adjectives used to describe Anna Mae cannot describe the depth of this woman, but simply put – she's amazing. This Saturday, she returns to Wisconsin Skydiving Center for her TENTH skydive.
Skydiving has been an annual celebration for Anna Mae and now that she's 80 years old, she sees no reason not to keep on going!
Everyone at our drop zone knows her – she is considered part of our skydiving family and she truly inspires us all.
We invite anyone interested in skydiving or in this amazing lady's story to come out and watch her jump! Anna Mae is scheduled to arrive at 3:00pm.