Top 8 Fun Things to Do in Milwaukee
Why Skydive
Posted by: Wisconsin Skydiving Center 4 years ago
We're here to tell you that skydiving is one of the most fun things to do in Milwaukee. Why? Well: at our family-friendly dropzone, every day is a day full of smiles, hugs, high-fives and first bumps, usually capped off by a lip-smacking barbecue and indelible memories.
But – if you're here for more than a day and looking for other unique things to do in Milwaukee, listen up — we're the local experts, and we love to play tour guide!
1. Party in a circle with the Pedal Tavern
How many calories are in a pint? Who cares! When you take the local's tour of 3rd Ward/Walker's Point with the Pedal Tavern, you'll be burning those sips as fuel – and having a whale of a time while you're at it.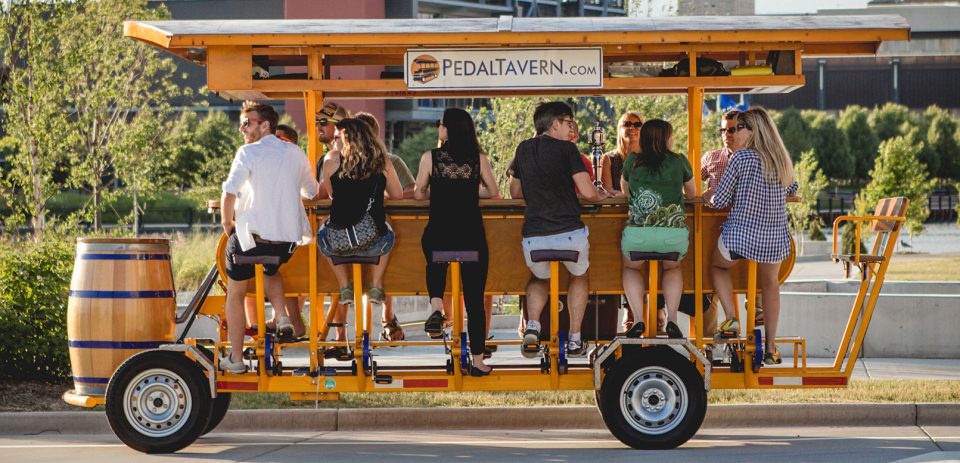 2. Want some learnin' with your beer? Take a Miller Brewery Tour!
Are you a curious drinker? Experience over 160 years of brewing history with a modern-day twist at the Miller Brewery Tour. Come in the summer and enjoy a complimentary cold one in the brewery's gorgeous biergarten after the tour.
3. Inspire yourself at the Lakefront Festival of Art
The lovely Lakefront Festival of Art is one of the top art festivals in the country, featuring one-of-a-kind handmade works for sale by more than 175 artists. There's wonderful art and exceptional interactive things to do for kids (and not-so-kids alike).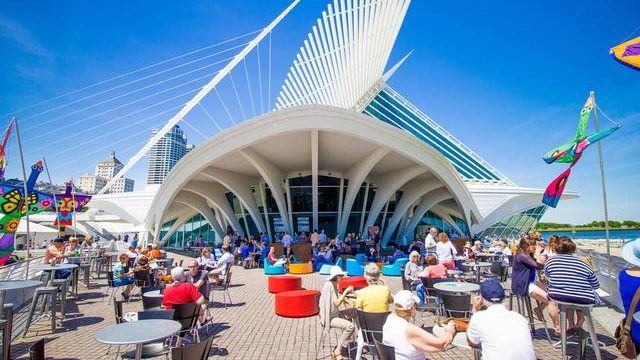 4. Zip down a line at Lake Geneva Canopy Tours
Need more green in your life? How about hollering? Take a 2.5 hour zip line tour of the local treetops. Not enough? The expansive 100-acre property is also home to a high ropes course – made up of 16 suspended obstacles – and a dozen miles of trail for hiking or biking. What's not to like? Check out Lake Geneva Canopy Tours for some guaranteed fun.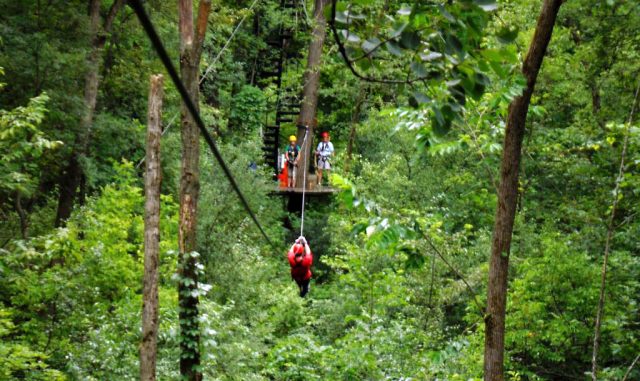 5. Yell "Race ya!" at Veloce Indoor Speedway
What's more fun than racing around in grown-up Go-Karts? You and your tribe will be coached to quicker track times as you zoom around one of Veloce Indoor Speedway's two professionally-designed, competition-level tracks.
…How much more do we need to say about that?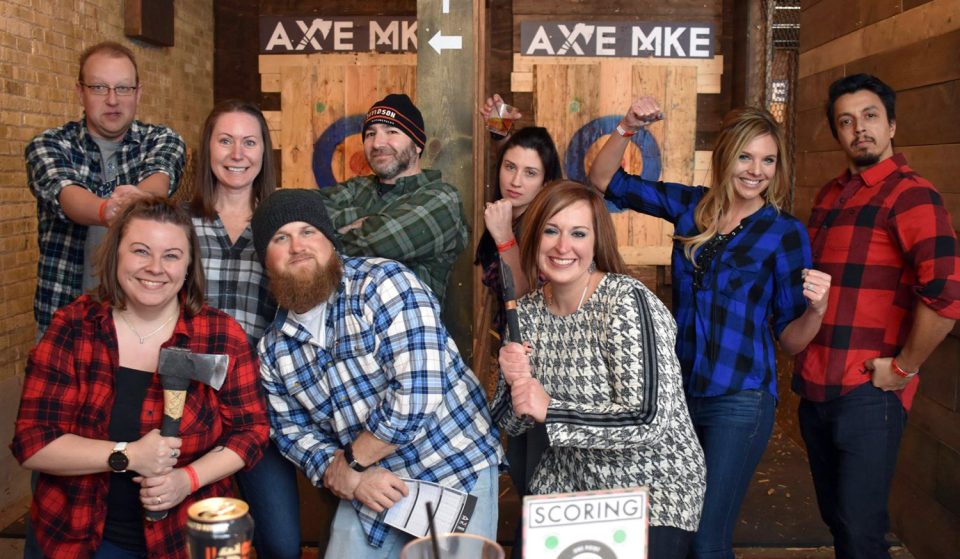 7. Get out on the water at Clearwater Outdoor
Want a refreshing cool taste of Milwaukee that is NOT beer? Renting a kayak, stand-up paddle board or an inner tube and floating down the river is fun for the whole family. We love this!
8. Go fast down the hill
What do ski hills do in the summer? They offer downhill mountain biking! Trade two skis for two wheels and get your summertime groove on at Little Switzerland.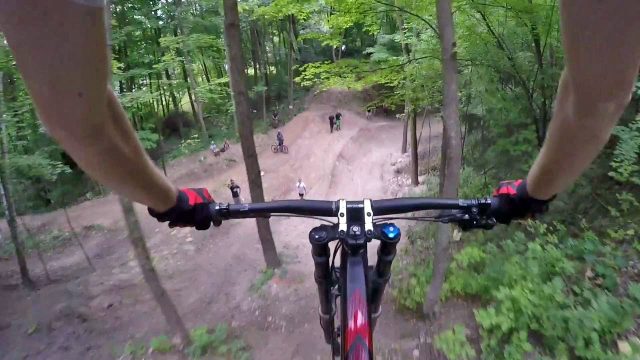 Any and all of these are the kinds of unique and fun activities around Milwaukee that'll make a new skydiver's heart sing. Right? Right! Make your reservation for a tandem skydive today, and heck — we may well join you on your other Milwaukee adventures! Don't be a stranger. We can't wait to meet you.